Meet our awesome expanding team of dedicated people who bring unique, authentic gifts to this powerful program!
Educational Coach & Advocate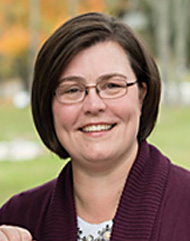 Tina Fitanides
Tina joined Brain Fit Academy, Inc. with a passion for helping families and a wealth of experience as both a lawyer and a life coach. She has worked in the field of special education for over a decade, using her law degree to advocate for families of students with special needs and to advocate for state level policy changes to enhance services and supports for all children. Tina is also a Certified Life Coach who has supported clients as they navigate life changes and seek balance. She is excited to be able to merge her passion for special education law and coaching in her role as an Educational Coach and Advocate with Brain Fit Academy to help families navigate the special education system and advocate for their children to receive the services and supports they need to thrive.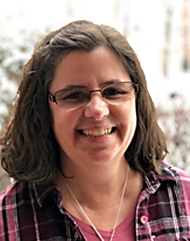 Amy Brewis
Amy comes to Brain Fit Academy with almost 20 years of experience as an elementary school teacher. As a Brain Fit Coach, she has continued to deepen her knowledge and education and is now a Licensed Brain Gym® Consultant / Instructor and a Reiki Practitioner. Amy understands the effects of stress on the brain/body system and the challenges that children with disorganized brains have at home and in school. As our lead educator for training and professional development, Amy is passionate about sharing this knowledge and innovative solutions with teachers, parents and professionals.
On an individual basis, Amy has an innate ability in supporting others on their emotional journey by releasing the root cause of negative triggers. Amy also has knowledge and a clear understanding as to how food sensitivities and diet play a big role in learning and development. Through her own journey of supporting her son, Amy has found the Brain Fit model to be life changing for her whole family. She thoroughly enjoys working with Brain Fit families to help them feel healthier, happier, and more at ease in their brains and bodies!
Explore Amy's Blog as she shares many experiences and aspects of the Brain Fit work.
Certified Brain Fit Coach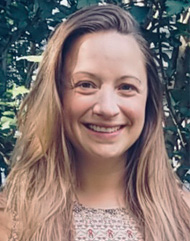 Brianna Nicholas
Brianna has a multi-disciplinary background with degrees in Behavioral Psychology, and East Asian Mandarin Studies. In addition, she is trained and certified as a Linguist, Life Coach, Psychosynthesis Therapist and Reiki Practioner. Brianna brings a passion for generating open and honest communication, fresh perspectives, and motivation for children and their families to accomplish their social, emotional, behavioral, and physical goals at Brain Fit Academy, Inc.