Meet our awesome expanding team of dedicated people who bring unique, authentic gifts to this powerful program!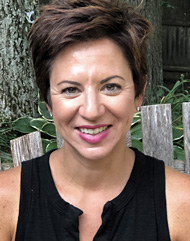 Meghan Kirby joins Brain Fit Academy, Inc. to connect with new families inquiring about BFA. She is available to chat about the program and how Brain Fit may meet your child's needs. With a Master's degree in Middle School Education, Meghan dedicated countless years in the classroom educating children of various learning abilities before she switched gears to focus on raising her three children. Through her own experiences in Brain Fit Academy, Meghan has developed a passion for assisting families who feel frustrated, exhausted and overwhelmed. She is devoted to supporting children who are struggling to find the pieces of their puzzle which would make life easier in the classroom, and in their everyday life, in order to reach their full potential.
Certified Brain Fit Coaches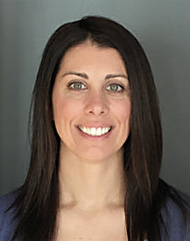 Erin Bose
Erin has a degree in Communications and Therapeutic Massage Therapy. She has completed coursework in Reiki, Reflexology, Polarity Techniques and Hydrotherapy. Erin has a passion for working with families, supporting parents and children to create a more peaceful home life for everyone. She spent several years working with pregnant women, infants and new parents at Isis Parenting in Needham, MA and has taught swimming classes to children from 6 months-10 years old. Erin is the current President of the Foxborough Special Needs Advisory Council and a Family Leader for the Massachusetts Department of Public Health. Erin is also known as "Mom" to an adorable 7 year old son who teaches her the true meaning of love every day.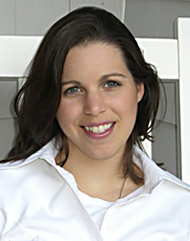 Kate Acton
Kate has been a professional childcare provider for the past 12 years, and has also enjoyed working with children as a substitute teacher and volleyball coach. She is a natural with children, comfortably drawing out stuck emotions and reflexes. Kate began her career journey with a degree in Communications and Marketing from Emerson College. She went on to become a Certified Nutritional Microscopist with a background in physical therapy, chiropractic, nutrition, and detox programs. Kate brings a beautiful, diverse background which supports her work at Brain Fit Academy, Inc. working with children and families.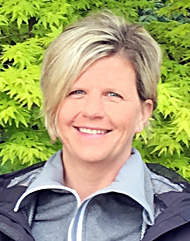 Katie Cinelli
Katie comes to us with over 19 years of experience as an Occupational Therapist. She has provided services in a variety of settings such as outpatient private practice, Early Intervention, Skilled Nursing Facilities and Home Care. She has worked through her own sensory challenges which lends to a deeper understanding of those she works with. Katie looks forward to joining you and your loved ones on the journey for peace while building a natural set of tools helpful to feel successful in everyday life.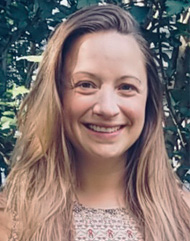 Brianna Nicholas
Brianna has a multi-disciplinary background with degrees in Behavioral Psychology, and East Asian Mandarin Studies. In addition, she is trained and certified as a Linguist, Life Coach, Psychosynthesis Therapist and Reiki Practioner. Brianna brings a passion for generating open and honest communication, fresh perspectives, and motivation for children and their families to accomplish their social, emotional, behavioral, and physical goals at Brain Fit Academy, Inc.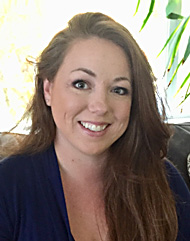 Amy Turner Tuomenoksa
Amy began her career working in a variety of settings providing one on one assistance to children diagnosed with Autism, behavioral challenges, and Sensory Processing Disorder. She further strengthened her natural skills with special needs children and adults working as an Inclusion Specialist at the YMCA. Amy has completed coursework in Expressive Therapy, Educational Kinesiology, and Nutritional interventions. It is her mission to help others live life with more ease and comfort. Amy has experienced great success providing therapeutic services to individuals in their homes, and is looking forward to continuing this work as a Brain Fit Academy, Inc. Coach. When Amy is not at work, she enjoys spending time with her family, creating art, and spending time in nature. She is invested in improving her own health and wellbeing through practicing Yoga, Qi gong, and incorporating the Brain Fit Model into her own life.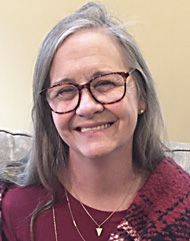 Karen Noble
A mother of four children, Karen understands the challenges in finding the right support for families dealing with ADHD and learning differences. She combines these experiences with her background in education, her years as a corporate trainer and her passion for partnering with families in her work with Brain Fit Academy, Inc. clients. Karen is excited to support your family's journey, helping children and adults succeed in their goals, ease frustration, enhance their mind/body connection and reduce anxiety as they go forward to fulfill their potential.